Your Wedding will be, without a doubt, one of the most special and memorable events of your lifetime.  You need a DJ partner in your corner who appreciates the beauty and elegance of this event, and who can help reflect the attention to detail that you've put into your Day.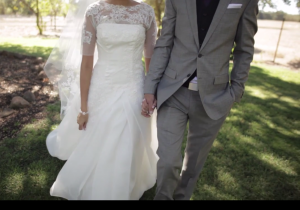 EXPERIENCE
We value the opportunity to play a major part in the memories that will be treasured forever on this day and we don't treat our Wedding events as just another job.  We take great pride in bringing the skill and experience to your Wedding Ceremony or Reception that will ensure you have nothing to worry about and everything to look forward to.
COMMITMENT
We're with you every step of the way:  From the first "I Do", to the last amazing song of the night.
We're not just there to play music – Our main focus is to ensure that your honored guests recall the beauty, amazement and fun of this day, with treasured excitement – for as long as you both shall live together on earth.
Contact us for availability and take the first step toward making your Wedding day…Epic.