The success of your presentation depends, not only on what you say…but how  you say it.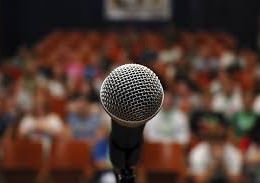 After all of your preparation, research and hard work – ensure you sound your best with high end audio gear that reflects your professional edge.
Sound reinforcement for groups and audiences of up to 600 with wireless, corded and lapel mics for any need or style of presentation.
Be heard.
Talk to us about your video needs as well.